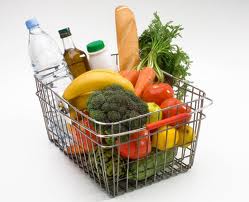 The Special Diet Allowance can offer a vital monetary supplement to individuals receiving Ontario Works or Ontario Disability Support Program with extra expenses related to a special diet due to certain medical conditions. A cancer diagnosis alone does not guarantee an approval for the Special Diet Allowance; instead, the approval of the Social Diet Allowance is based on whether the applicant has a medical condition listed on the Special Diet Schedule.
There are a number of eligible medical conditions listed on the Special Diet Schedule. The primary condition related to a cancer diagnosis would be unintended weight loss. To be more exact, if you have between 5% and 10% of unintended weight loss (or body wasting) due to malignancy, the Special Diet Allowance amount, if approved, can be $191 per month.  For weight lost that exceeds 10% of usual body weight, the Allowance amount can be $242 per month.
In order to apply for a special diet allowance, an applicant with a weight loss due to cancer must ask their Ontario Works or Ontario Disability Support Program worker for the Application for Special Diet Allowance form. The top part of the form must be completed by you and the medical section by an approved health professionals licensed to practise in Ontario. Usually, the professionals will be physicians, registered dietitians or nurse practitioners. The healthcare professional will be asked to indicate the medical condition that requires a special diet as well as the estimated length of time you will require the special diet. The form completion fee is $20 – physicians may bill OHIP directly while other approved healthcare professionals can submit an invoice to the local Ontario Works or ODSP office.  The completed form should be returned to your local Ontario Works or Ontario Disability Support Program office.  Photocopies of the application form are not accepted so the original must be returned– but it is always a good idea to keep a copy of the completed form.
If you have other medical conditions, these must be documented on the form by your physician or another form completed by the physician treating your other conditions. If more than one medical condition is combined when applying for the Special Diet Allowance, the cumulative maximum amount one can receive cannot exceed $250 monthly.
If you are approved, this new amount will be added to your Ontario Works or Ontario Disability Support Program cheque effective the month your application was received.  One suggestion for the future is to be aware of the expiry or renewal date for the Allowance so you can           re-apply before the benefit ends. If the application is denied, a letter will be sent to you.
By: Pamela Bowes, MA