Janet Turner – Chief Development Officer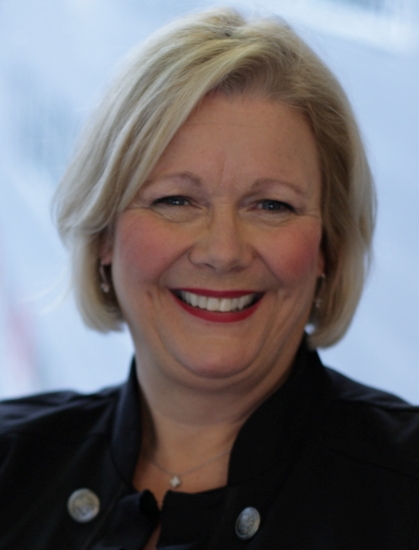 We are pleased to announce the appointment of Janet Turner as Chief Development Officer.
Janet left a career in radio and television news to raise funds for cancer, following the death of her mother, Beth, from breast cancer. Since that time, Janet has worked for numerous cancer organizations including the Canadian Cancer Society, London Health Sciences Foundation – Regional Cancer Program and Sunnybrook Foundation – Odette Cancer Centre.
Prior to joining Wellspring, Janet worked as a consultant for KCI Philanthropy, as Vice President of Development for Children's Wish Foundation and most recently, as Director of Campaigns and Major Gifts for Holland Bloorview Foundation.
Janet is a popular speaker on fundraising and activity goals for major and planned giving officers, and her passion for the cancer cause has led her to Wellspring.  We are delighted to welcome Janet to lead our philanthropy team in continued growth and success.
Kristina Kangur- Money Matters Case Worker
Kristina Kangur has joined Wellspring as the new Money Matters Case Worker at both our Wellspring Birmingham Gilgan House and Wellspring Chinguacousy. Kristina is a graduate of the York/Seneca Rehabilitation Services Program and has years of experience working with people experiencing chronic pain and working with the insurance industry as a vocational counsellor helping people with illnesses and disabilities to return to work. Kristina is already actively involved with Wellspring as both a Returning to Work and Back at Work leader. In her new role with Money Matters, she will be meeting members directly to help them navigate through the maze of income replacement programs when too sick to work, and assisting members who are planning a return to work with guidance and advice. She will also be referring members to the Money Matters specialty clinics such as our Employment Law and Long Term Disability Legal Clinic and Financial Advice Clinic.
Mary Ann Eddy – Events Specialist at Wellspring Chinguacousy
Mary Ann Eddy has joined Wellspring as the new Events Specialist at Wellspring Chinguacousy. She brings with her over 25 years of events experience in various leadership roles and is well connected in the Brampton community.  Mary Ann has previously volunteered with Wellspring Chinguacousy in a variety of ways including the first fundraising gala and the Pink Hair Dare campaign.
Ryan Buttigieg- Program and Data Coordinator at Wellspring Downtown Toronto
Ryan Buttigieg recently joined Wellspring as the new Program and Data Coordinator at the Downtown Toronto centre. After graduating from the University of Guelph with a degree in International Development, Ryan spent nine years teaching children at international schools in Kyoto, Japan. Since returning to Canada, Ryan has worked at a number of non-profit organizations in Toronto such as Plan Canada and World Animal Protection.
Ryan will play a key role in the day-to-day operations of the Downtown Toronto centre, providing support in meeting operational and program needs as well as processing program data to support Wellspring program evaluation.
 Maura Christie- Administrative and Donation Processing Assistant
Maura Christie, our new Administrative and Donation Processing Assistant, is a welcome addition to the donation processing team, working behind the scenes to update our database, issue tax receipts, and send out letters, all with great efficiency and enthusiasm! Maura is a recent graduate of Queen's University, where she demonstrated her commitment to the non-profit sector by serving as president of the local branch of the charity Salt for Survival and as co-president of UNICEF at Queen's University.
Neal McCaffrey- Program and Fundraising Coordinator at Wellspring Chinguacousy
Neal McCaffrey has moved into a new position with Wellspring as the Program and Fundraising Coordinator for Wellspring Chingaucousy.  In his new role, Neal will ensure the efficient day-to-day operations of the centre while working alongside the centre manager. He will also assist with a wide variety of fundraising tasks and activities. Neal had previously been Wellspring's Program and Research Data Administrator where he supported Wellspring's quality assurance and learning processes by efficient and timely processing of all program and research data. Neal will bring the many skills he obtained in this previous position to his new role with Wellspring.